Sorry for the lag since my last post...
To be honest the market hasn't excited me all that much lately (plus I just moved...sneak peek below).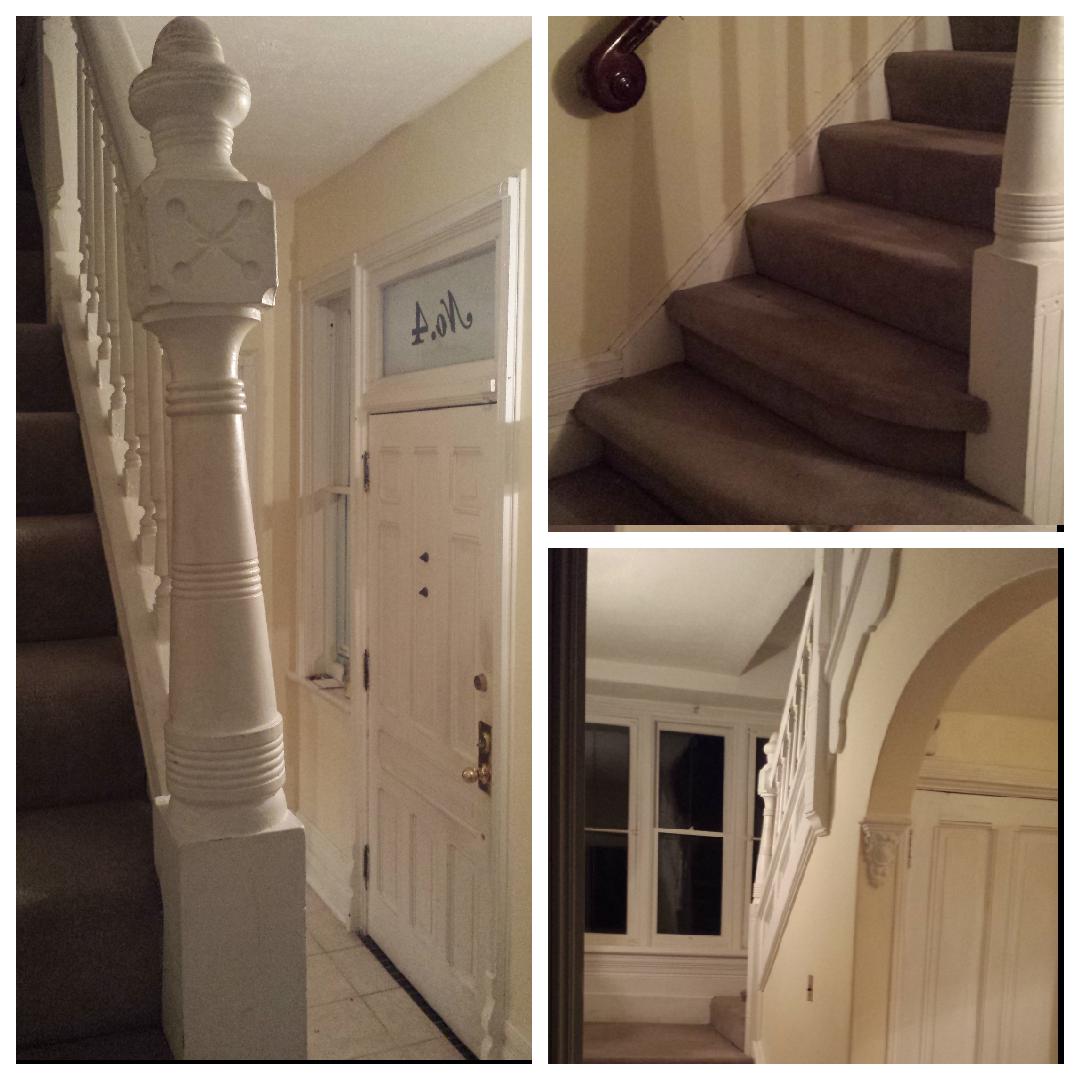 There have definitely been some character sightings in the past month but nothing worthy of a long-form entry.
Thankfully FreshBrick on
Twitter
and
Facebook
fill those gaps - follow me and like me there to receive your FRESH FIX,
daily
.
Anyway, below is the first of what I hope to be an on-going Q&A series with Ham-bassadors. Those who share a common passion for this city, its people and of course, its character homes!
First up is Jason Waxman, President & Executive Director of Addison Estates Inc. Jason has recently teamed up with Doug Folsetter of RE/MAX Escarpment Realty Inc. to launch a large-scale house purchasing initiative in the greater Hamilton area for property enhancement and resale. Read related link HERE.
FB: How long have you called Hamilton home?
JW: I have been fortunate enough to have lived in Hamilton most of my life. I was born in Hamilton. I did have the pleasure of living in Manhattan for two years, but decided Hamilton was home.
FB: What are your favourite features of Hamilton - could be tangible or what we represent?
JW: Hamilton is full of character, both in terms of people architecture. We are fortunate to live in a city that boasts relatively large and almost completely untouched historical neighbourhoods. It is rare, for example, to drive in the Durand area and see character homes demolished to make room for new builds.
The city is by no means small, but for those who have lived here for long periods of time, there is a level of familiarity that most cities this size do not have. In some ways, it feels as if it is a small town. There is an intangible allure to that.
FB: Of your non Hamilton social circles what surprises them most about our city?
JW: As the saying goes, the drive from Toronto to Hamilton is longer than the drive from Hamilton to Toronto. Even people from as close as Toronto seem to be unaware of the beauty that Hamilton offers. They are amazed when I take them through Durand, Kirkendall and even parts of downtown Hamilton. They are shocked at the value of the real estate dollar here.
FB: What do you feel is (are) the biggest opportunity (s) for our city?
JW: Hamilton has a great deal going for it. For the first time in decades, perhaps, there are people willing to invest in the city. The Royal Connaught, for example, is a beautiful historic building with a storied past. Previous efforts to revive it have failed. This time, however, it is moving ahead. These large-scale investments will reshape the city. McMaster's growing presence is also a huge postive.
FB: What is (are) the best kept secret (s) of Hamilton?
JW: The city itself in many ways is the best-kept secret. There are numerous homes in the city that if in Toronto, would easily fetch four times the price.
FB: What is the 'it' neighbourhood, in your opinion? Why?
JW: To me, Durand is the ultimate in character homes in the city of Hamilton. The area has been extremely well preserved. While there are houses of varying architectural style, there is a cohesiveness and a timelessness.
FB: What is the upcoming neighbourhood, in your opinion? Why?
JW: I am excited to see the progress downtown. It is the area most in need of revival. Once storied streets like St. Clair and Proctor continue to boast some stunning homes that remain manicured and character intact. I think people are beginning to see the real value of owning in that area again.
FB: What is your favourite architectural style? What character features excite you most and/or are on your must have list?
JW: I am always drawn to a stone house with a slate roof. It instantaneously demonstrates superior engineering and architecture. The premium materials and craftsmanship on the exterior generally carry through the interior of the home, providing copious of amounts of character and interesting features.
Intricate and detailed plasterwork inside is not only rare, but is almost impossible to replicate today. Paired with statement millwork throughout, it is the ultimate combination.
FB: Is there a Hamilton home that you admire especially? We all have that 'one' and hope it may go for sale (in within budget), one day!
JW: I have been blessed to be able to own my dream home in Hamilton. A stone and slate home with ornate plasterwork and millwork, on a double lot. My wife and I have spent the last 2 years renovating in key areas and we could not be happier with the outcome.
There is a home that I have wanted to see for years. In fact, I know many people have been waiting for the opportunity to view it, at the very least. The home is on the north side of Aberdeen at Undercliffe. One of the older homes in Durand, a beautiful stone house that is quite massive when you see its depth from the side. I have heard, from reliable sources, that it has been meticulously maintained and any renovations undertaken have been with great care and with only the best of materials.
FB: So, you enhance properties...is there a formula to spotting potential...A list of features you look for...or do you just 'feel it'?
JW: Each house requires a unique approach to produce the right transformation. I think there is a risk of becoming stale if you adhere to a strict formula.
We are, however, consistent in the level of quality and workmanship on each property. While I pride myself on the aesthetic aspect of the finished product, the mechanicals of a home must be perfect. Anything less is unacceptable. We have yet to complete a single project, for example, without removing all of the wiring and installing brand new electrical throughout.
FB: What was your favourite property enhancement and why?
JW: 146 Aberdeen was my favourite project thus far. It was a serious home with serious character, but fraught with many significant issues. It was a large home, but each room was small, prohibiting any flow. The entire home was re-wired. All of the plumbing was removed and replaced. A massive ensuite was added with a custom glass and marble shower, cast iron claw-foot tub, and refurbished antique vanity. A 21-ft wall was removed to provide a huge open-concept kitchen, which featured custom designed and built cabinetry. The kitchen cabinets took two weeks just to assemble on site. The gem in that house, however, was the original 1910 quarter-sawn oak floors with intricate detail and inlays. It took weeks to refurbish them, including three runs of machine sanding and two runs by hand. There are before and after pictures on my website.
FB: Can you share anything about your next project? What are you most excited about?
JW: I am really excited about our next project. It is perfectly situated at the top of one of these beautiful streets in the Kirkendall neighbourhood. A classic red brick 2 ½ storey house that was, unfortunately, not maintained at an ideal level. It is a large house for the area, which gives a great deal of room to work and improve the space. It too will be completely re-wired (right down to new service from the road) with new plumbing, new duct-work throughout, a second floor laundry and massive kitchen. Look for progress pictures on Facebook and Twitter.