32 Aberdeen Avenue, Hamilton, ON
This home may not be old (built in 1986) but what it lacks in years it makes up in character! Thankfully this custom built masterpiece avoided many of the design tragedies witnessed by the 80s. This French Chateau-Style home was built with passion and vision, and it shows! I love the arched dormers, mansard roof and porthole windows. An the icing on the cake is the LOCATION, LOCATION, LOCATION! 32 Aberdeen is member to a club of the city's most exclusive homes. Some lucky buyer will not only be MOVING IN but MOVING UP!
Photos by Tom Vogel,
www.vogel-creative.com
ALSO FOR SALE ON ABERDEEN
RECENTLY SOLD ON ABERDEEN
FRESH FEATURES:
Panoramic view from the terrace
4 baths, and 2 powder rooms
Octagonal gallery on the second floor overlooking the lower level
Solid wood doors, custom windows, and 10 ft ceilings
Huge French Country kitchen
Beamed ceilings, hardwood and more
Additional 1,500 sq ft lower level has in-law potential with walkout basement
Over-sized double garage, stone terrace, and walled garden
English cobble stone front
FRESH FACTS:
Built for the Goldblatt family in 1986 - pillars of the Jewish Community in Hamilton since the turn of the last century -

Known as the pre-eminent philanthropic family in Hamilton.

Read related story

HERE
Designed by world renowned interior designer, Harvey Sobel (recently deceased, at age 80)

Born in Toronto, but moved to Hamilton's Fairholt Road as a little boy with his older brother, Sam, mother, Gertrude, and father, Louis, who operated a men's clothing shop in the Lister Block.

Harvey Sobel was a world renowned interior designer or as he would like to say, "Social worker for the rich and very rich." Throughout his career he received numerous awards in Canada and the U.S. in recognition of his talent.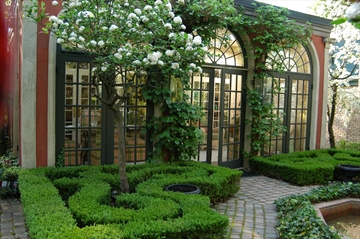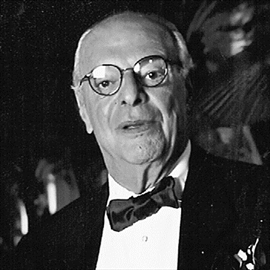 "
He rapidly segued into exquisite furniture, antiques and priceless objets d'art that he found in every corner of the world and purchased for himself, his showroom or his growing roster of well-to-do clients. Having one's house done by Harvey became a status symbol."
Read about Harvey's old home
HERE
Read more about Harvey
HERE
25 Wilmont Court, near McMaster, is another home in similar French Country Style that was based on a design by Harvey Sorbel. Read related story HERE.